Restorative Dentistry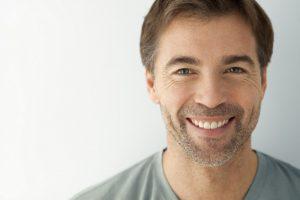 At Prairie Creek Dental, Dr. Holbrook and his team want you to have an amazing smile that gives you the confidence you deserve.  We offer a variety of options for you to restore function and aesthetics to your smile.  Your treatment is tailored to your specific needs, whether you suffer from broken and missing teeth, or just have a few cavities.
When treating cavities, after eliminating any decay, Dr. Holbrook uses fillings to restore the tooth.  Different materials are available including composite material, tooth-colored material or porcelain, gold or silver.  For a more natural look, Dr. Holbrook recommends using a tooth-colored material. He can also fill in a broken tooth, giving it a natural and normal appearance, like your original tooth. If you have missing teeth, there are other options such as a bridge to fill the gap between your teeth. The bridge is cemented in, usually to your other teeth.
We also offer dentures, both partial and full, depending on how many teeth you are missing. Dr. Holbrook recommends implants, however, along with most dentists,  because with the right care, implants can last a lifetime and provide better functionality.  Click here to learn more about the implants and mini-implants we offer.
If you want a smile that gives you confidence, don't hesitate to contact us today at (972) 436-2431. We would love to discuss how to improve both your smile and your health.